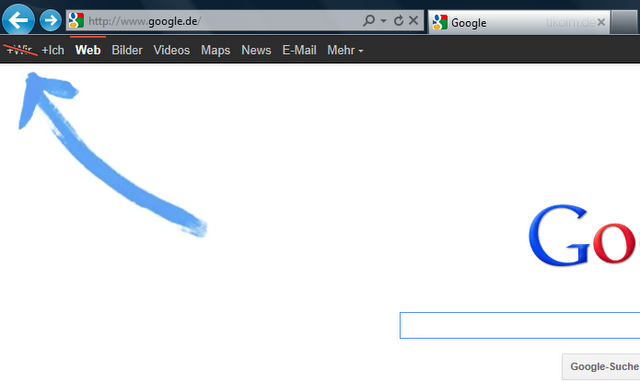 ---
Zuletzt aktualisiert
Google Plus ist jetzt für alle da! Und das Wording zeigt direkt wer im Mittelpunkt steht"+Ich". Das +Ich wird allerdings nur im nicht eingeloggten Zustand angezeigt, ansonsten wird "+DeinName" angezeigt.
Dennoch interessant, dass nicht etwa "Plus" oder ähnliches gewählt wurde für das Wording. Auf Google.com in Englisch verwendet man"+You". Im Französichen google.fr "+Vous".
Nun gut, nur eine kurzweilige Beobachtung am Rande.
Wer noch nicht weiß, was Google Plus eigentlich ist, der kann sich die Übersicht "Das Google Plus Projekt" mal anschauen. Auf den Punkt gebracht, was Google's Idee dahinter ist, zeigt das folgende Bild 🙂
Clash of the Titans um den Rang der sozialen Netzwerke – Google's ES ICH ist die Antwort auf Facebook.

Google Plus gegen Facebook. Mehr gibt's nicht zu sagen – http://i.imgur.com/QKWsn.gif